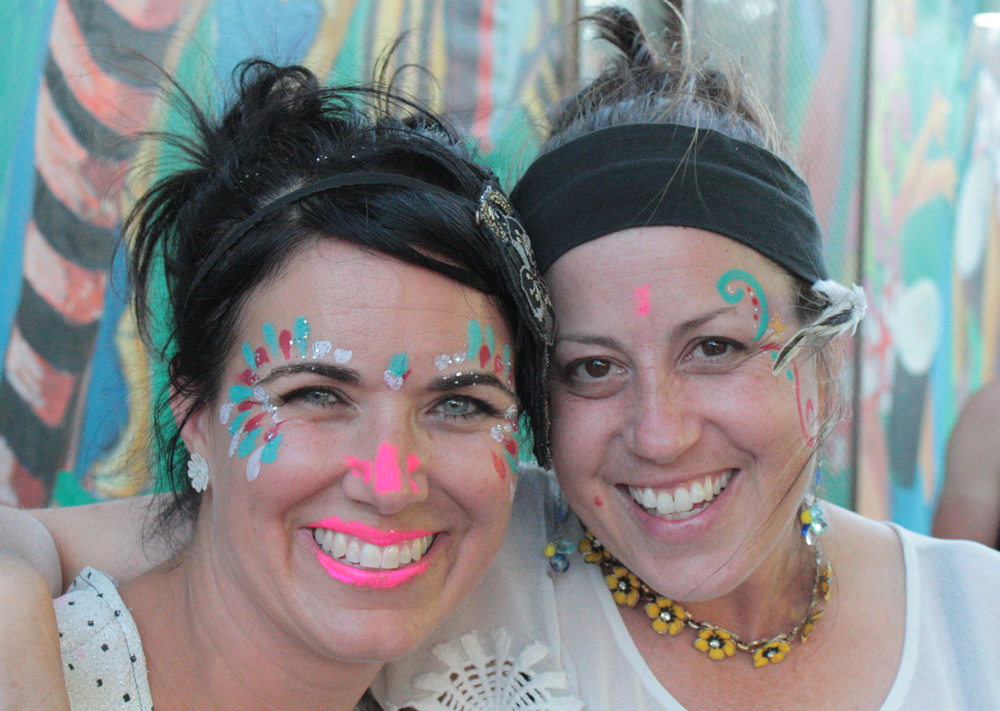 Style & Quality
Based in Portland, Oregon, Frock strives to bring you the most eclectic, affordable and whimsical fashions available. We feature many independent designers from Portland and other exciting ports of call. A trove of amazing treasures await you... sit back, relax and enjoy the Frock experience!
Frock is committed to the local, living economy with a product mix consisting of locally designed and produced items supplemented with regional, independent, and other goods. Frock is also an exclusive authorized dealer of European brands such as Desigual and Skunkfunk.
Frock's Story
Angie Heiney and Ali Wykhuis opened Frock in 2003 and continue to curate this thriving retail establishment. Born from a love of vintage fashions, a belief in radical self expression, and inspired by their Burning Man camp, Black Rock Boutique, Frock has evolved to be a Mecca of independent designs and small runs of rare, unique, and handmade items as well as one-of-a-kind pieces.

Angie Heiney has a Masters in Business, a background in photography, and a passion for fashion and the retail experience. Ali Wykhuis, who has a degree in apparel design, is a creative force with an artistic eye for merchandising and fashion.